ALUMINUM & STAINLESS STAIR NOSING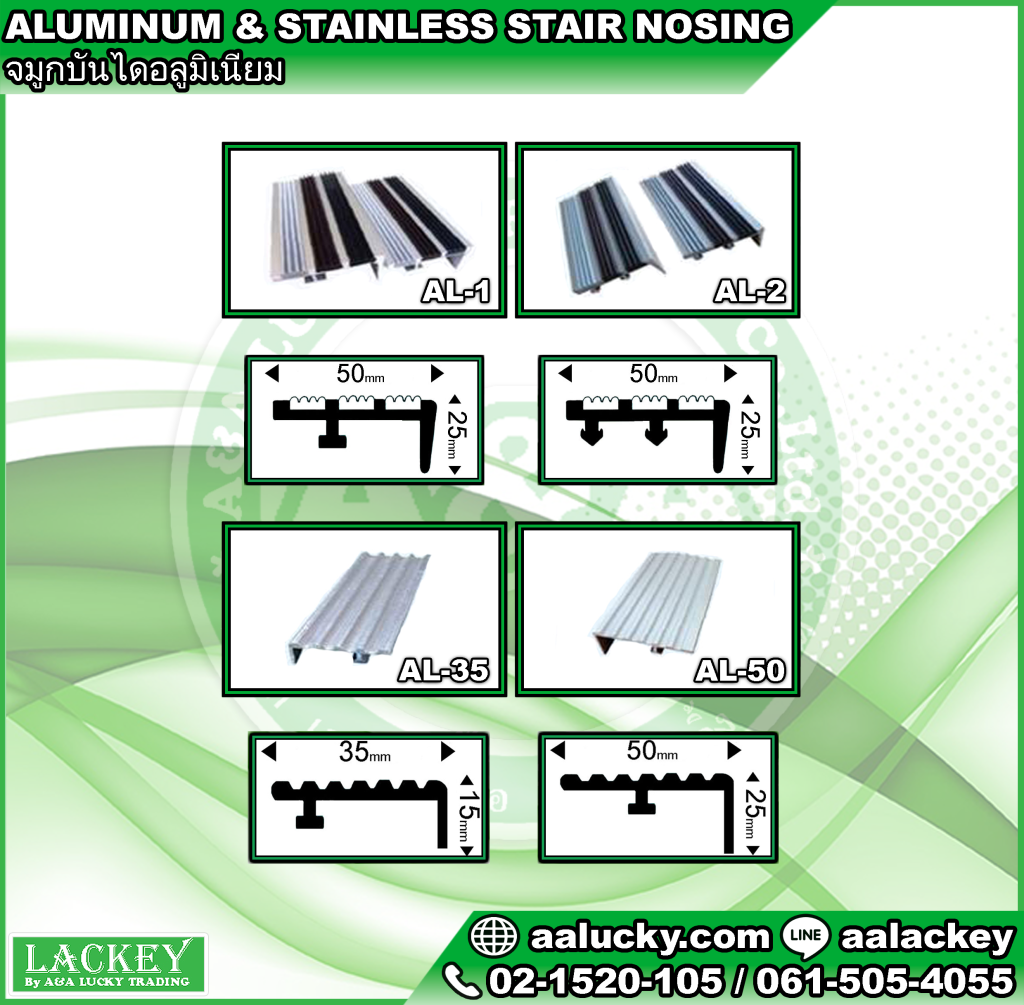 Aluminium stair nosing is made from materials that have been certified by TIS with T5 strength. There are many types available to choose from. It can be applied according to the needs and suitability of the work. Inserted with non-slip PVC rubber lines.
– 6 grooves all-aluminium model
– 4 grooves of all-aluminium profiles
– 5 grooves of stainless steel.
It is suitable for general buildings that need security while people are walking, such as schools, hospitals, offices, shopping centres, hotels, residential buildings or condominiums etc. Can be used with ceramic stairs, terrazzo stairs, granite stairs and tile stairs or rubber etc.
General features – with 2 legs that are bigger and thicker than similar products which increases adhesion. It has a balanced level and not biased during installation. The cover protects against scratches or stains during installation.
* Aluminium length 3 m and 6 m standard, stainless steel 1.2 m, 1.5 m, 2.4 m and 3 m (cut to order) *